Posts tagged with "Paint"
---
01. March 2021
As a consumer, contractor or business owner it is a daunting task to choose paint and paint colours. I'd like to focus on paint in this post. The best paint based on 'consumer' response is Benjamin Moore Aura and Behr Premium Plus a close second. Surprised? You shouldn't be! Benjamin Moore's reputation and colour palette is unmatched in the industry and big box stores have higher traffic, bigger dollars and a greater marketing capacity then most local paint stores. Note: this is based on a...
01. March 2021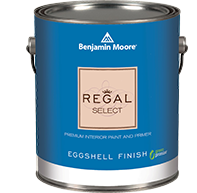 Professional painters are hired for their skill set, expertise, know how, product knowledge and quality service. Today, you might add in, honesty and integrity. Finding someone to 'do the job' is no longer enough, it helps if you can trust the person in your home. In the area of product knowledge, every painter has an opinion and personal preference regarding brands of paint and the equipment used. At some point in the conversation the term 'best' will be used. Examples: Purdy is the...